The highly advanced non-invasive medical device that effectively resolves challenging face and body aesthetic needs, such as non-surgical cellulite reduction and wrinkle reduction*. Treatments are comfortable with no downtime using RF technology that is safe for all skin types. 
The best candidate for this type of cellulite treatment is someone who has pockets of cellulite and/or excess body fat that they can't get rid of with diet and exercise alone, but who doesn't want surgery.
For safety reasons, you may not be able to get this treatment if you have/are:
Active inflammation and/or infection in the treatment area

Current or history of cancer

A degenerative neurologic disease or any other disease around the treatment area that's stimulated by heat (e.g. herpes)

An Internal defibrillator/pacemaker

Metal implants (excluding dental) in the treatment area

Uncontrolled thyroid gland disorder

Varicose veins

Pregnant or are undergoing an IVF procedure

Skin-related autoimmune diseases

Silicone implants and/or injections in the area
The applicator will slowly get warmer till your skin reaches the needed temperature and stays within that temperature range. But if you do feel it's too hot, just let the operator know and they can easily lower the temperature a bit. If the technician is using the VariPulse™ feature, you will also feel a gentle suction on your skin, like a very low-power vacuum, as the applicator moves around the area. This can also be lowered if needed.
The treatments are cumulative. After your final treatment, your results will continue to improve for up to 3-4 months. After that, maintenance is recommended once a month or every 3-4 months, depending on the person.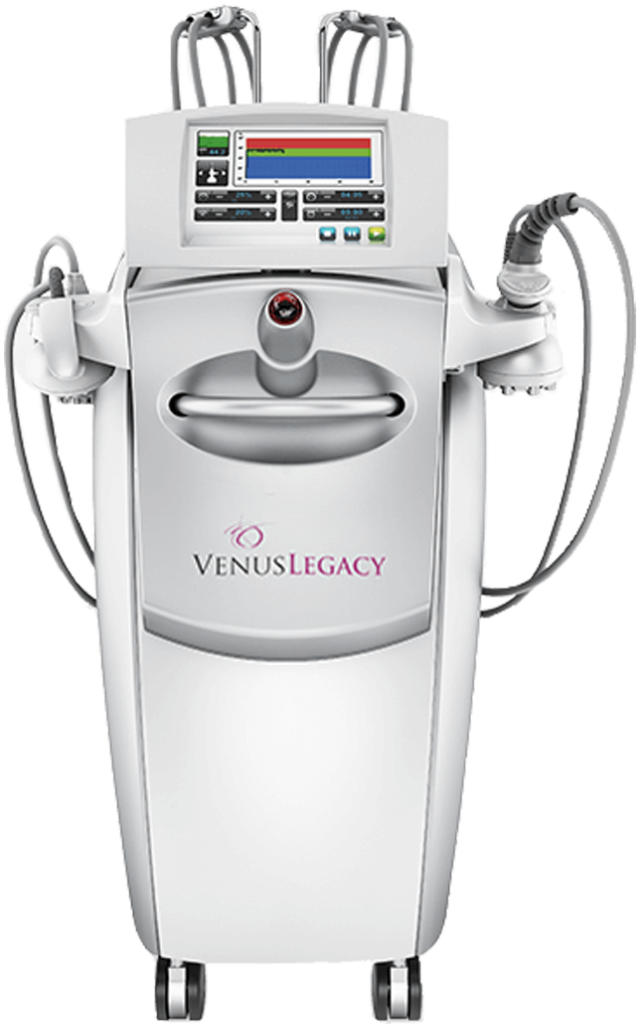 LUMIÈRE skin transformation